More ATO downtime looms ahead of tax time
One national accounting network has accepted the need for additional downtime in the wake of the ATO's massive digital crash, but is demanding that the ATO ensures a "robust IT platform" for accountants as we move in to tax time.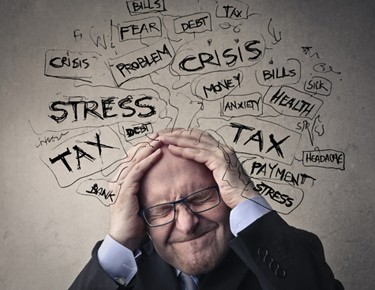 Earlier this month the ATO announced additional system maintenance in order to install its new storage area network, replacing the system that was the cause of the unplanned outages in December 2016 and February 2017. 
The extra downtime includes this weekend, Easter weekend and the first weekend of May.
H&R Block tax communications director Mark Chapman said that while weekend downtime is nothing out of the ordinary, some accountants will feel the impact of these extra outages.
"The ATO is normally very careful to schedule downtime over weekends and also over public holidays, and they do it pretty regularly all throughout the year, so it's not something that's unusual," he said.
"Obviously there will be accountants working over the weekend who would be affected by that, but I think it's fair to say that for the vast majority of accountants, who tend not to work on weekends or holidays, they actually would welcome the ATO going offline at that time because it's a great deal, more attractive than going down during the working week."
Mr Chapman said that while the downtime will inconvenience some accountants, the extra maintenance is necessary in the long run.
"We have to recognise that what they're going to do offline is to fix the issues that caused those outages in December and February," he said.
"That's an absolutely top priority piece of work and if that means that the ATO has to put up the closed sign for a few days over Easter and over a couple of other weekends, then that's a price well worth paying if it means that we'll have stability going forward."
Moving forward, Mr Chapman said the industry wants the ATO to be able to guarantee that outages such as those in December 2016 and February 2017 won't happen again.
"The one thing that we want from the ATO now is to see a stable, robust IT platform as we go into tax time," he said.
"It would've been an absolute disaster if this had happened in July or August, so we just hope that the action that the ATO is taking now will fix the problem once and for all and that we can then look forward to a stress-free tax season."
LARA BULLOCK
Friday, 31 March 2017
www.accountantsdaily.com.au